About Bewater Funds
What is Bewater Funds?
Bewater Funds provides the opportunity to invest in shares or other illiquid assets of a single unlisted company, in Spain or other OECD countries, through a Closed End Fund (CEF). The company is selected by the Bewater Asset Management SGEIC, SA, team, hereinafter the Management Company. Additionally, shareholders of CEF can express their interest in selling their shares though the website with a simple click.
Bewater Funds is the commercial branch of Bewater Asset Management SGEIC of closed-end funds, SA.
What problem does it solve?
The shares of SL (limited liability) companies in Spain are illiquid by nature because they are subject to preferred shareholder rights of the partners, entailing tedious procedures and authorisations (waiver of pre-emptive rights, call for general Shareholders' meeting, etc.),that reduce the number of potential buyers. If the shareholders of a SL allow their shares to be acquired by a third party, it indicates a high price or that they simply allow the third party to do the work in order to establish a current market price for the shares. Shareholders can subsequently use their pre-emptive rights to acquire the shares themselves. This usually involves liquidity discounts between 25 to 50% on the market price.
How do we solve it?
Bewater Funds creates a Closed End Fund (CEF) for each company in which it invests. The shares of the fund will be offered to investors, previously registered on the website, who can put forward an expression of interest for the quantity and price of shares they wish to acquire. Once purchased, shares can subsequently be offered for sale through our site. This is done without the limitations of pre-emptive rights or the need to call a general shareholders meeting.
Advantages for investors
Investing through Bewater Funds has many advantages:
Pre-selection of companies by the asset manager, composed of a team that has invested in more than 50 private companies.
Follow up by the Asset Manager, who requires all SLs to have a shareholders agreement to protect the interests of minority shareholders.
Possibility of investing in a single fund, or diversifying through investments in multiple funds.
Greater liquidity than direct investment in private companies, since shares can be put up for sale with a single click.
Low costs compared to the average capital risk industry: Fees .
Advantages for companies
Being invested in by Bewater Funds has advantages for the company:
Lower financing costs than going to an official market (listing a company in the MAB can cost more than € 300,000 and an annual cost of over € 100,000).
Valuation of the company, endorsed through its selection by the Asset Manager.
Support from the Asset Management team to help grow the company.
Possibility of simplifying the capital structure of the company, grouping several investors into a single Fund.
Access to a new pool of investors who could apply for future capital increases if necessary.
The company can gain an understanding of the investor universe.
Who Can Invest?
Investing in Bewater Funds can be undertaken by persons considered to be professional investors (Artículo 75 de la Ley 22/2014).
Professional clients, in accordance with Article 205 of the "Texto Refundido de la ley del Mercado de Valores", are considered to be those who possess the experience, knowledge and financial capacity necessary to make their own investment decisions and correctly assess the risks involved in these decisions.
In addition to professional and certain institutional investors, companies meeting the following criteria may also be considered:
Total assets must be greater or equal to 20 million euros;

Annual turnover is greater than or equal to 40 million euros;

Their share capital is greater than or equal to 2 million euros.
Persons not included in preceding categories may request to be considered as professionals if they meet two of the following criteria:
Having realised significant trades in capital markets, averaging ten per quarter during the last four quarters;

The value of cash and securities deposited is greater than 500,000 euros;

The client has occupied, for at least one year, a professional position in the financial sector, requiring knowledge of operations or services provided.
If you wish to register as an investor and do not fulfil any of these conditions, please contact us.
Register as a professional investor
How to Register?
All you have to do is sign up as a user through our registration form. By registering as a user, you will have access to information about the companies in which the CEF are invested. However, in order to invest in the funds, we will have to qualify you as an investor. To qualify as an investor, you must fill out and send us the signed Investor Registration Document. In addition, you must send us supporting documentation so that we can verify the information from the questionnaire.
Who we are?
Bewater Asset Management S.G.E.I.C de tipo cerrado, S.A. is responsible for setting up and managing the investment funds published on this website.

As advisors to Bewater Asset Management, you can find: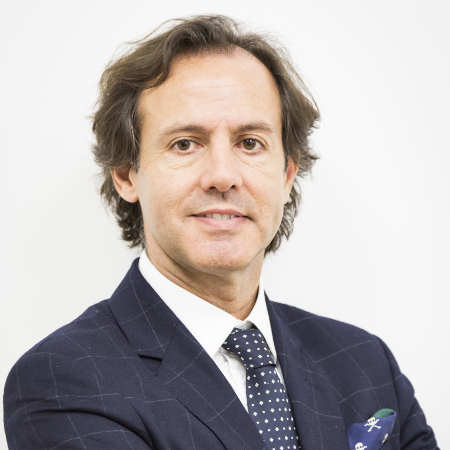 Ramón Blanco is a graduate of Business and Law from ICADE (E3) going on to get a a Fulbright scholarship to attend Harvard Business School graduating with an MBA. He began his career working in marketing at Unilever, continuing in investment banking at Santander before founding selftrade.es, an online broker whose parent company went public in France. In 2002 Selftrade was sold to Boursorama Banque (part of the SG group with a market cap of 1.000 mill €). In Boursorama Banque he was Deputy CEO (France), President of Onvista Bank (Germany) and Vice President of Selftrade Bank UK. In 2012 he founded etece.com. Ramón has been an investor in numerous startups (idealista.com, 11870.com, sindelantal.com). Besides this Ramon has 15 international rugby caps for Spain and is a Professor of the Financial Markets Masters of Garrigues.
Linkedin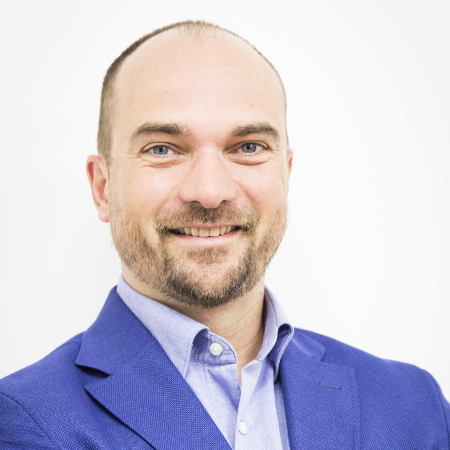 Serial entrepreneur (Toprural, Rentalia, Soysuper, Aplazame) and investor in more than 30 online businesses (Kantox, Tiendeo, Reclamador, We Are Knitters, Deporvillage, …). François was the first private investor selected by the European Investment Fund (EIF) to co-invest in Spain (Fondo Isabel la Católica). Mentor at Seedrocket, François graduated with a Masters in Business Engineering from the Catholic University of Louvain, working as a consultant at The Boston Consulting Group in Brussels and Paris (1997-1999) before moving to Spain.
Linkedin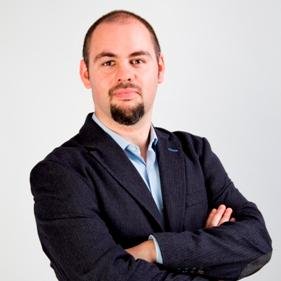 Unai is an institutional investor with more than ten years of experience in the management of pension plans and large portfolios. Member of several advisory boards of venture capital funds (Cabiedes & Partners, QMC II (N+1)...). Investor in Nvivo. Unai has a bachelors in Physics and a PHD in Finance from the University of the Basque Country, Certified Financial Analyst (CFA) and professor of the Inter-university masters in Banking and Quantitative Finance.
Linkedin